Diversity Construction Group was contracted to remove asbestos and replace the windows at three schools in Wallingford, CT.: Cook Hill Elementary, Highland Elementary and Parker Farms Elementary. 
Work began in the spring of 2018 and is anticipated to be completed in the summer of 2019.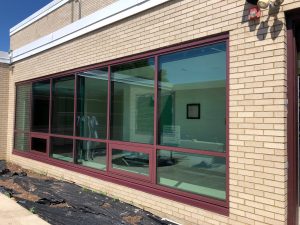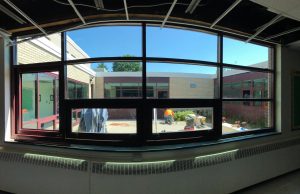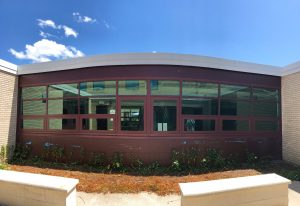 Project at a Glance
Client: Town of Wallingford
Architect/Engineer: Friar Architecture Inc.
Project Delivery: General Contractor
Contact Us
Contact: James A. Keaney Jr.
President
Diversity Construction Group, LLC
531 Cortland Circle
Cheshire, CT 06410
Phone: 203-699-8387
Fax: 203-439-0812
Email: jakeaney@diversitycg.com
Diversity's forward thinking of the project schedule, ability to work while in an occupied building and attention to detail while commencing in the middle of a semester, has enabled the college workforce to function without missing a beat."
I have worked with Diversity Construction Group on the first phase of a renovation project for Community Mental Health Affiliates, Inc (CMHA)'s Team Time Social Rehabilitation Club. During the course of the project, Diversity's employees displayed a high level of professionalism, experience and commitment to quality. They attended weekly production meetings with the owner and architect,  keeping all informed on the project timeline.
The space that was renovated came out beautifully and the club members are very pleased with the outcome. The space now has accessible bathrooms that can accommodate our members with special needs. There is also a large functional space that will allow the club members to participate in events that will assist in their recovery.
I highly recommend Diversity Construction Group as a General Contractor. Please feel free to contact me with any questions or to further discuss my experience working with Diversity Construction Group."
I am pleased to provide a letter of recommendation for Diversity Construction Group, based on your recent renovation of our Elmwood Community Center. The Town feels that James Keaney provided solid project management, and that Mike Daigle was diligent in his on-site supervision of the project. Your team skillfully managed long lead-time items and was therefore able to minimize the project's duration. The DCG team was responsive to changes in project scope due to latent conditions, and due also to Owner-requested changes. I am impressed with the level of professionalism and workmanship that your team brought to our project and recommend DCG to municipal, institutional and corporate clients seeking a general contractor."