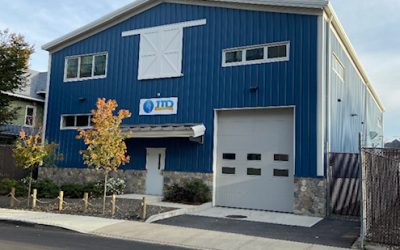 Diversity Construction Group was pleased to team with the City of Norwalk and the Third Taxing District, a local utility company that serves the city. The centerpiece of this endeavor is a NUCOR pre-engineered steel building. The contract work required site...
read more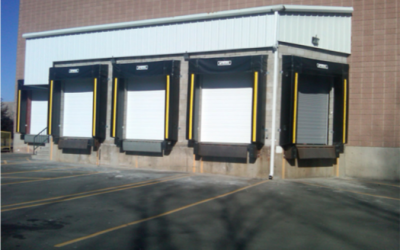 Pine Street Trading Company is New England's leader in the marketing and distribution of convenience and beverage products. To meet their expanding distribution operation, substantial modifications to the loading dock was performed. This included expanding the loading...
read more
I just wanted to take a minute to express my appreciation for the work Diversity Construction Group performed at The Mohican Senior Apartments in New London, CT. The installation of 250 KW generator into the basement of a historic building presented many challenges including unanticipated Issues with the structural integrity of the existing wall and excessive heat build-up within the generator space. Diversity Construction Group met every challenge completing the job within budget and without significant disruption to the residents of Mohican Senior Apartments. Thank you to Mike Daigle and the entire Diversity Construction Group team for their expertise and professionalism."
"James Keaney and the DCG crew performed an amazing job restoring Historic 76 year­ old Boyle Stadium to the way the original stadium was built, as well as adding the requested ADA alterations. James kept the City of Stamford's best interest in mind and was very attentive to all our special requests. Throughout the renovation James went above and beyond what was expected from the General Contractors that we normally hire. In fact by recommending several cost saving measures, as well as continuously
scrutinizing subcontractor's pricing on behalf of the owner, he saved money for the Project.
The foresight and construction experience of the DCG team was evident on this Project. The Project started on time, there was great oversight and sub-contractors were managed very well. There were several owner initiated change orders that were incorporated seamlessly. The DCG crew was professional and very experienced. They demonstrated a general interest, ensuring that our expectations were not only met but exceeded. I would without hesitation recommend Diversity Construction Group for future work."
Diversity Construction Group, LLC was awarded the contract in 2011 for the Extension of the Airline State Park Trail Project.
Diversity Construction Group was contracted to develop 500′ of the Airline State Park Trail. This job included subcontractors as well as his laborer. The job was completed and the trail looks great. I recommend Mr. Keaney, Jr., Diversity Construction Group, LLC for projects.