The Airline Trail in East Hampton is a section of the 50-mile Air Line State Park Trail that begins in East Hampton and ends in Putnam. Air Line State Park Trail environment is diverse with forest, streams and wetlands and is popular for experience the changing leaves in the Fall. It has over one dozen bridges and stone culverts and two large viaducts called the Lyman and The Colchester which are listed in the National Register of Historic Places.
In 2012 The Town of East Hampton received a grant to pursue the extension of the Air Line State Park Trail and selected Diversity Construction Group as the general contractor. The trail project, designed by Anchor Engineering, begins at Main Street and extends over the PocotopaugCreek, across Watrous Street and eventually connects with the exiting trail.
The project incorporates more than 1,500 square feet of modular block retaining wall to support the switch backs as well as the bridge on the PocolopayRiver. The project began in February 2012 and was completed in August 2012.
Diversity construction was selected to remove car-ports in preparation for the installation of new car-ports for this apartment complex. DCG also upgraded the electrical service to the carports as well.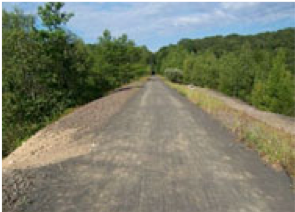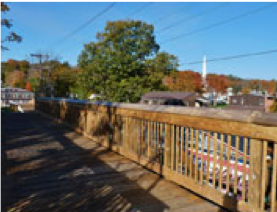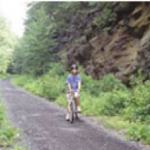 Project at a Glance
Extension of Air Line State Trail
East Hampton, CT
Client: Ruth Plumber, Town of East Hampton
Architect/Engineer:  Anchor Engineering Service, Inc.
Website: www.anchorengr.com
Project Delivery: Sub-Contractor
Contact Us
Contact: James A. Keaney Jr.
President
Diversity Construction Group, LLC
669 Center Street
Wallingford, CT 06492
Phone: 203-303-1317
Fax: 203-303-1329
Email: jakeaney@diversitycg.com